Energetic and calm at the same time – would be the best description of Klara, our young sales force.
These qualities for sure help her in the dynamic world of sales, but, as she accentuates herself, there are many, many more factors important for success.
"In sales every work day is different, so any type of planning is liable to changes. That is why good multitasking and organizing skills are essential here. Over time, I've learned that setting priorities is the key in challenging situations."
Klara joined the team a little over two years ago, but her path didn't begin in the department that is her 'home field' today.
"In the beginning, I couldn't imagine myself in sales! My career in Bright World started with market research, but soon I realized this is a specific type of sales, where the emphasis is on the character, performance and approach to clients. I decided I'm going to give it a shot and didn't regret it!"
Her courage soon brought the first results.
"When my offers started to show successful and when I realized I am making progress every day, it gave me encouragement and motivation to continue" she recalls.
What helped her a lot in this process was the support from her colleagues, who introduced her to the company's products and services.
"Good cooperation is very important for the functioning of the company. That is why I am so glad in Bright World I can always count on my teammates' help and advice" she says.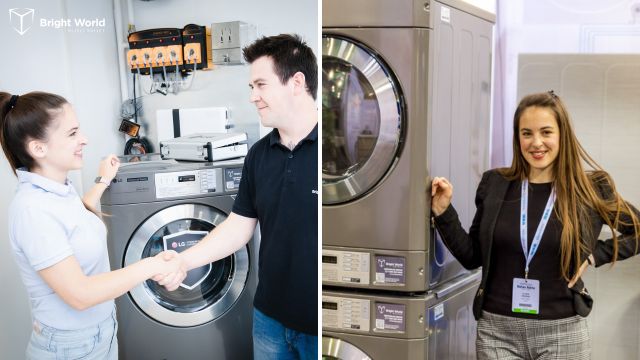 Along with collegiality, what worked in her favour was the fact she was used to the dynamic pace and direct communication with clients because of her experience of work in tourism.
"I used to work as a front office manager and this experience brought me valuable knowledge and skills I can apply in my work today. I learned how to recognize clients' needs and offer them the best solution possible" she explains.
This sense of people is exactly what makes her a precious part of One Team today.
"It is important to detect people's needs. Based on that, you inform them about products and services and, eventually, create an adequate offer. I am with the clients from the first contact to project realization, but also later, through regular visits."
This full-service approach leads to what she likes the most in her business segment.
"For me, it is definitely client satisfaction! When I get positive feedback and recognize how happy people are I helped them find the best solution for their business, it is the best confirmation I am doing my job well" she says with a smile on her face.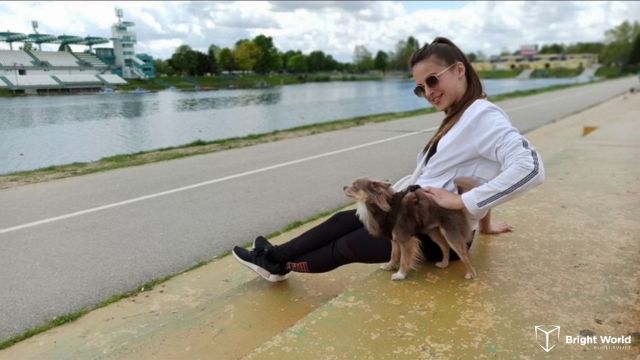 A balance to the dynamic world of sales finds in long, peaceful walks next to Jarun lake. There is a little fluffy sir who enjoys this activity just as much as her.
"Pablo is my chihuahua and a favourite company to 'charge the batteries' for further wins" she concludes.
The world of One Team is the world of precious knowledge, creativity, continuous progress and looking to the future.