The newly built student dormitory in Zadar can boast of its top-quality laundry that is incorporated inside the student canteen.
This is another of the successful projects that we realized with our partner, which raise the quality of student life. As the dorm can accommodate up to 284 students, one of the key elements was the laundry room, which had to meet many criteria.
In our experience, when it comes to laundries in dormitories, quality means optimal wash results, short washing time, low running costs, and unfailing reliability. In addition to devices that are easy to use, the laundry often becomes an area for gathering and socializing students, so it is not unusual to find them, for example, in canteens.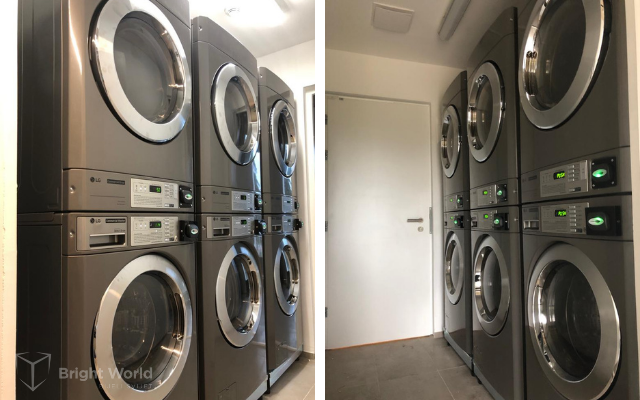 The peculiarity of this project is the card payment system which is a step forward compared to classic systems that use tokens or coins which gives the investor additional ability to monitor and analyze.
We are glad that in this project, in addition to offering top-quality LG professional washing machines and dryers and GMP commercial flatwork ironer we were able to suggest several improvements related to the laundry process. This shows how important is to have a partner who knows the entire process and the needs of users, owners, and investors, but also all the innovations related to professional devices.