Cozy accommodation, impressive architecture, and design, outstanding gastronomy, great atmosphere, attractive extra facilities,…
Premium hotels are a synonym for total luxury! For exclusive guests, who expect only and nothing but the best, these hotels provide unforgettable adventures and the experience they will always want to come back to. 
They stand out with their highest category and quality and have the highest standards in every service segment. That includes the highest hygiene standards, from facility maintenance to the hotel laundry washing. Only impeccably clean is good enough for accommodation facilities since this is one of the most important factors for a great user experience and a positive reputation.
Why do premium hotels prefer in-house laundries?
The problem that premium hotels often face using external laundry services is unsatisfactory service in regard to their high standards. In-house laundries have proven to be the best solution for premium hotels, since they ensure complete control over the laundry processes, and therefore, quality control.
Entrusting your staff with the tasks of washing, drying, and ironing instead of the external laundry staff, you remove risk factors detrimental to your business.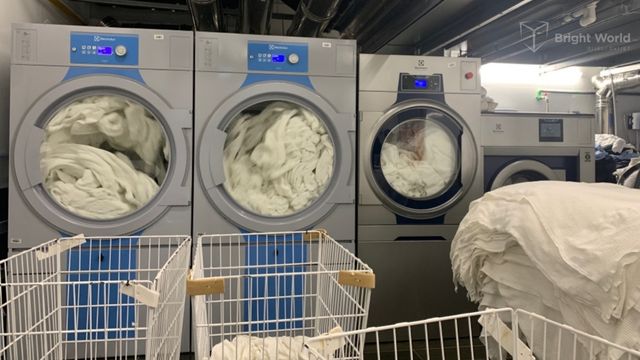 Major benefits of in-house laundry installation are:
No transportation cost and time loss
Extended textile products/laundry quality retention
Independence of external suppliers and their price changes
High hygiene standards
No entry and exit control
Flexibility in staff and time organization
Always available clean laundry
Reduced laundry washing cost per kilo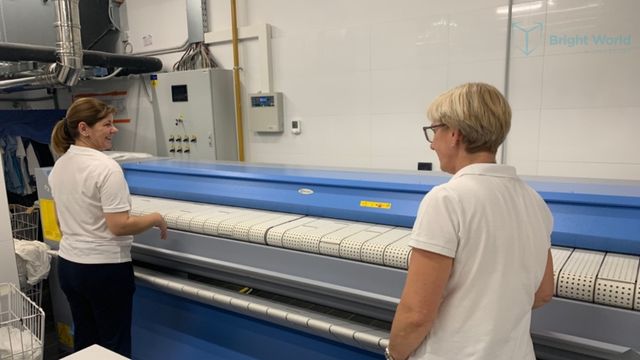 Electrolux Professional – the ideal partner for the highest hygiene standards
For us here in Bright World, laundries are the field of specialty, no matter what size they are. To our clients who need to take care of large piles of laundry per day, we recommend Electrolux Professional industrial laundry equipment. Thus, we've equipped more than 20 premium hotels.
Electrolux Professional is the top choice for Hilton Rijeka Costabella Beach Resort And Spa. This luxury resort is placed between the town of Opatija, the cradle of Croatian tourism, and dynamic Rijeka, the largest port city in Croatia. Situated by the sea and surrounded by mountain peaks, it offers a breathtaking view of Kvarner Bay. It was opened not long ago – in 2021, but thanks to its premium service, it quickly earned a reputation aligned with its globally recognizable Hilton brand. Numerous facilities, like a hotel beach, wellness, gym, and indoor and outdoor pools, along with the rooms and restaurant, also mean lots of dirty laundry. And when it comes to Hilton, there is no room for compromises. Only impeccably clean, which can be achieved using Electrolux Professional, is acceptable.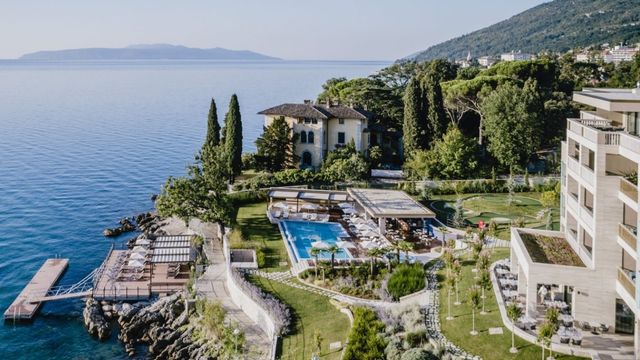 Ikador Luxury Boutique Hotel & Spa (Foto: ikador.com)
The advantages of Electrolux Professional industrial laundry equipment luxury have also been recognized in Ikador Luxury Boutique Hotel & Spa. Situated on the coast, near the town of Lovran, at the most beautiful part of Opatija Riviera, this lovely boutique hotel is famous for its large lavish rooms and timeless elegance. Plenty of facilities like a pool, spa, hotel beach, and restaurant imply specific needs in laundry hygiene. And Electrolux Professional has once again proven to be the top choice - hotel laundry is disinfected in every cycle plus water, energy, and detergent costs are significantly reduced.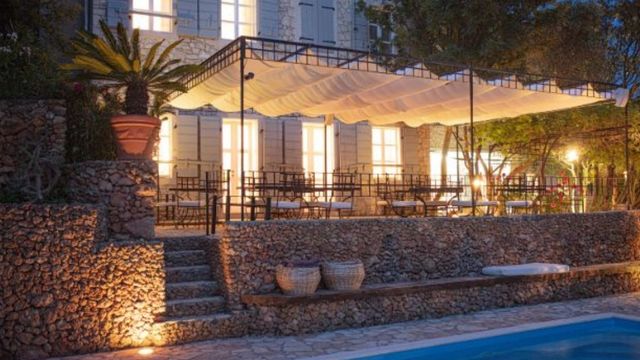 Boutique Hotel Boškinac (Foto: boskinac.com)
Another Electrolux Professional enthusiast would definitely be Boutique Hotel Boškinac. This beautiful stone hotel, restaurant, and winery is situated on the Island of Pag. An oasis of peace just under a pine wood, and next to a vineyard and olive grove, it is the perfect combination of tradition and modernity. In Boškinac, they consider in-house laundry a major element in providing premium service, because of the quality control it ensures.
Are you thinking about installing an in-house laundry and eliminating all complications that outsourcing brings? Do you want to make your accommodation 'premium'? Contact us!