Our team is keeping up with the tradition: once again, we participated in the Horeca Adria fair in Opatija, the boutique equipment fair for hotels, apartments, and the catering industry.
We did our best to have a straightforward presentation of our 15-year-old business. For a complete experience, we also introduced some new arrivals. Namely - in addition to introducing a new generation of professional LG devices with Smart Solution Wi-Fi system and modern accessories in our range, we successfully held the worldwide premiere of the new GMP e2 line of ironers. In collaboration with GMP, we demonstrated the sophisticated functions of the new ironer for the very first time.
This ironer is of significant use for facilities that require regular ironing of large quantities of laundry, such as restaurants and hotels, laundry, dry cleaning, kindergartens, nursing homes, food, pharmaceutical industry, as well as various other manufacturing companies.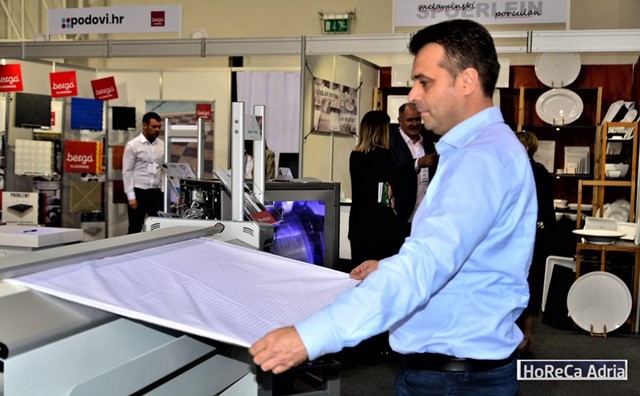 Worldwide premiere presentation of the new line of GMP ironers @ Horeca Adria.
The GMP e2 ironing roller was created with one goal in mind - to make it as easy to use as possible
Some of the features that set this ironer apart from previous models are a simple user interface that removes the need to go through the often tedious instructions for using functions and controls. In addition, this roller offers clear explanations and warnings instead of vague error codes, which will eliminate doubts and frequent service calls. There are different modes of use (automatic and manual operation) and up to 50 ironing programs available. The device also warns the user if there is an issue with a particular function, and has reminders for regular maintenance. To sum up - e2 line of GMP ironers was created as simple and convenient to use as possible. See the photos below and contact us if you want more information about the new device in our range.
 

 

 

View this post on Instagram