Even in the time of crisis franchising is a constantly growing business model, which enables stable growth and economic recovery. There are numerous advantages for franchisees, and the most important are:
- Use of a successful and well-known business brand and reputation;
- Franchisee remains an independent business entity that works for itself;
- Lack of knowledge and experience in a certain field is reimbursed with the training provided by the franchisor during the entire period of the franchise relationship 
B2B Meetings
The FEC Fair also aims to offer companies the possibility to explore new business opportunities, to meet potential partners, to find new clients and exchange business experiences. Although the Fair is thematically related to the franchise, financial and consulting services, the B2B meetings are aimed at entrepreneurs from other industries.
Advantages:
- Previously arranged meetings with potential partners in one place
- Meetings with potential foreign partners
- Contacts with selected business partners on the basis of published profiles and scheduled appointments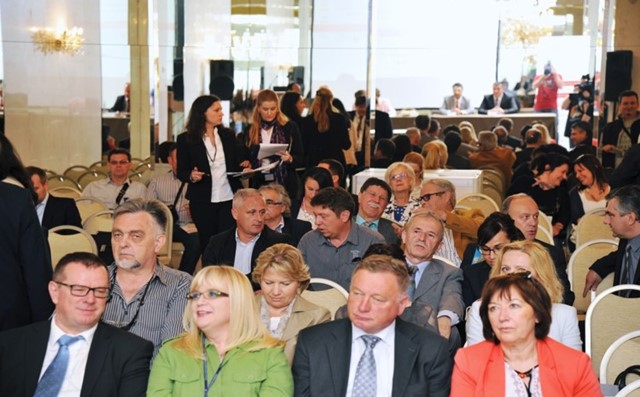 Business conference with interesting speakers
 Conference
Within the FEC Fair will be held a business conference with interesting speaker from around 10 countries. One of the speakers will be EMBA alumni, Mario Martinek, a franchise owner himself. Mario is director of Bright World, the official business partner for Eastern Europe for the LG Laundry Lounge franchising model. It is a self-service laundry franchise based on the partnership business model: there are no upfront fees, no royalties, nor contracts, which has been received very well by investors. It is a concept built on knowledge, experience and innovation.
We invite you to use the proven business model for your success. Participation at the Fair and the conference is free of charge.