About us
Bright World is one of the leading European companies in distribution of professional appliances for professional laundry.

We offer a complete range of laundry equipment from world leading manufacturers Electrolux and LG Electronics. The company started it's activities in 2006. and continuously operate with success from then on.

Our company is very well shaped team, flexible and highly motivated, with the long-time experience in professional laundry business, able to meet the requirements of all kinds of customers for every issue from sales to technical support.

Our services include:

Concept development for laundry facilities
Technological projects with layouts for equipment and installation connections
Installation and trial run of installed equipment
Staff training for usage of the equipment
Repair and maintenance
Extended warranty
Support and consulting for further activities

With the know-how and the procedures applied in our company, we are able to prepare all kinds of tailor-made projects and designs in a very short time. We take care about nature and working environment. Our products have low energy use, low emission and a great part of the equipment and packaging can be recycled.

High level service, product quality and complete customer satisfaction guarantee maximum reliability: this is philosophy that has guided us until today, and which will continue to guide us in future, to achieve new goals and further success.

Our market aims are laundries, hotels, restaurants, campsites, health care facilities, residential homes, marines, nurseries, cleaning companies and more.
BIJELI SVIJET d.o.o.
Kranjčevićeva 50
Tel +385 (1) 309 18 70
Fax +385 (1) 309 18 71
email:
info@bijelisvijet.hr
INFO: +385 (91) 8 091 091
VAT ID: HR31225259453
WORKING HOURS
Monday-Friday 9.00 - 17.00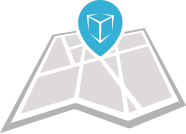 Bijeli Svijet d.o.o., za trgovinu i usluge
Trgovački sud u Zagrebu, MBS: 080564933
OIB: 31225259453
Žiro račun (IBAN): HR0524840081103648217 (Raiffeisenbank Austria d.d., Zagreb)
Temeljni kapital: 350.000,00 kuna
Direktor: Mario Martinek, društvo zastupa pojedinačno i samostalno