Ready to undertake a successful entrepreneurial project? This is the ideal time! From the beginning of 2018 all unemployed citizens of Croatia who are starting a business can get one-off support in the amount of 55,000 kunas. If two people jointly opened a company, they would get 110,000 kunas and four people even 220,000 kunas.
The Time to Invest is Now
«Jumpstart - a profitable business idea» is a mini conference that helps potential entrepreneurs to make their dreams come true. So far, 8 Jumpstarts were held and the result is 60 newly opened laundries in Croatia. "The biggest advantage of the laundries is their profitability. You may return your initial investment of around 20,000 euros already at the end of the first year" says Mario Martinek, CEO of the Bright World.
This interesting business concept without a huge initial investment is additionally exciting due to Croatia's tourism potential. Laundry users are tourists but also owners of apartments, hostels, marinas, small hotels, and restaurants. Moreover, the market is not saturated because laundries appeared in Croatia only recently. In the neighboring Italy the concept has been popular for over 20 years now. And least but not last - the Bright World company is helping you on the road. They assist you in finding the best laundry location and the most appropriate machines; they help you with installation and maintenance, staff training and marketing activities. You can find out all necessary business tips and tricks at Jumpstart.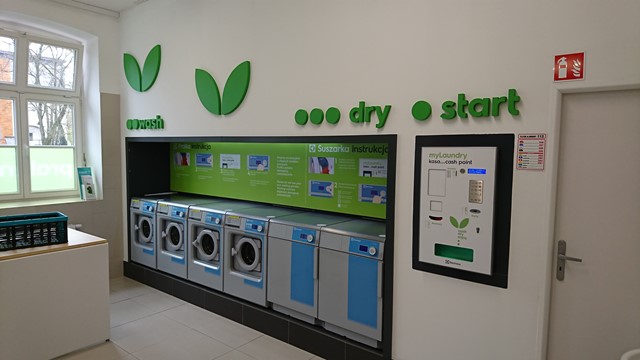 Become the Owner of the Best Environment-Friendly Laundry in Croatia
This year's Jumpstart will also feature a new premium laundry concept coming to the Croatian market. It's "My Laundry" concept store powered by Electrolux. There are only two such laundries in Europe. Therefore, there is a huge opportunity for the first owner of the best environment-friendly laundry in Croatia. Here are some of the concept's advantages:
• You pay no franchise fee
• The Electrolux machines are designed to maximize your profits – they are saving energy, water and detergent
• Prior to each wash the drum can be sanitized - you can charge for the rinse and generate additional income or provide it at no charge to foster customer loyalty
• Technologically advanced machines – customers can receive a text message from the washer telling them when their laundry will soon be done, and owners can have washers send them text messages for coin count in moneyboxes, and more.
The Jumpstart mini conference is free of charge. However, as the number of seats is limited, we invite you to confirm your participation till February 25, by email info@bijelisvijet.hr or by phone 01/3091870.