One of the most recent projects which we provided LG professional devices for is an in-house self-service laundry as a part of a residential building in Ostrava, Czech Republic.
This laundromat features an LG Giant C professional washing machine and a dryer that can handle 10 kilograms of laundry in a single load. It is available to all tenants of the facility. Because our devices have detergent dosing pumps, there is no need to use laundry detergent by hand. The service's payment system is based on coins.
This building's housing units are small. As a result, the solution in which the washing machine and dryer do not take up space within the apartments and are available to all tenants is very cost-effective. One of the benefits of LG professional washing machines is their ability to perfectly adapt to space, which is why they were the best choice.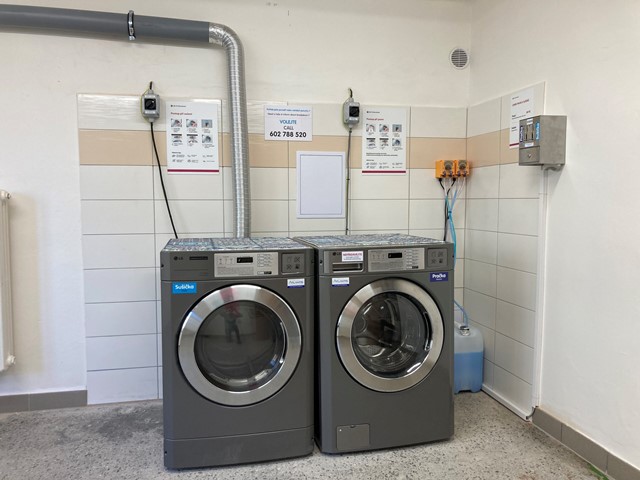 Professional LG washing machines and dryers turned to be ideal for multi-housing objects such as this one: they can be fully adapted to users' needs. They are as easy to use as much as household washing machines, but surpass them in performance.
Speed is another plus for professional devices: the longest washing program is 2 to 3 times faster than in household machine. That means that 10 kg of white cotton clothes can be washed in 1.5 hours and dried within 1 hour. Let's do the math: this professional washing machine can work up to 8 hours every day - this means it can wash 60 kg of laundry daily. Money and time saving solutions are always pros of professional appliances.
Given that these devices are heavily used, hygiene is a top priority. Thanks to their modern hygienic solutions, you can feel safe that both the laundry and the washing machine are as clean as they can be.
You are considering purchasing new and easy to sell appliances? Contact us to become a partner to our LG professional family - we can offer you  best buy recognizable LG products.